To help find super in family law splits, Parliament has passed legislation designed to improve fairness around superannuation in property settlements.
The legislation allows for either partner to apply to the court to request information about their ex-partner's superannuation from the ATO. This will, therefore, improve visibility around all assets owned in a relationship. It will allow the court to divide a couple's assets more equitably. Often, a couple's largest asset is superannuation.
This information sharing service began on 1 April 2022.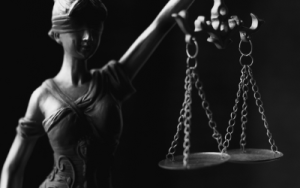 The Federal Government's Attorney-General's webpage (https://www.ag.gov.au/families-and-marriage/families/superannuation-splitting) has additional information about splitting of assets in a divorce or separation.
You can read more about the process of splitting assets in our blog posts, Splitting super in a divorce or separation and The effect of divorce and separation.
For more information about finding super in family law splits, see the Federal Circuit and Family Court of Australia website.
ElectricSuper doesn't charge fees for members or their ex-spouses to query super balances. You will need to use the required form to lodge your request. Please contact Helpline to request more information about the process of family law enquiries and splits.
We recommend you seek legal advice regarding super in family law.