Splitting super in a divorce or separation
It's not something anyone hopes for when saying "I do" or choosing a china pattern, but separations and divorces do happen.
Splitting up can have a big impact on your finances, whether you were legally married or in a de facto relationship.
Women aged 40-44 years old and men aged 45-49 years* are, statistically speaking, most likely to divorce. Not only can it be an emotionally challenging time, with hurt, anger, fear, guilt and sadness, but it's financially challenging. You will need new houses and the cost of running 2 households instead of one becomes the reality.
The assets in a relationship need to be added together and then divided up among the 2 parties. When dividing things up, the super of both partners is included as an asset, just like the family house, car and the caravan. It's up to the couple (and perhaps their legal people) to work out who is getting what.
Both partners must reveal their super balances to ensure that everyone has the full picture of the assets.
You can request information from your ex's super fund(s) about their balance(s) and your ex can request information from your fund about yours.
From 1 April 2022, legislation will come into force which allows one partner to apply to the ATO for information about their ex's superannuation. The legislation helps work towards making all assets in a relationship more visible to both parties. You can read more about this in our news article, Finding super in family law splits.
When you have the information
Once you're aware of where your ex has a super account, you can use the forms from the other super funds to request the information, or you can complete the form available in the Superannuation Information Kit from the Federal Circuit and Family Court to obtain the information on your ex's super: https://www.fcfcoa.gov.au/fl/forms/superannuation-kit.
Some funds charge a fee to prepare this information for you. Where they do, you are likely to have to pay the fee at the time of lodging your request. ElectricSuper does not charge any fees to provide family law information.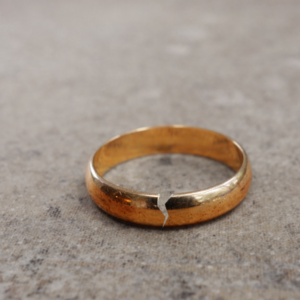 Once you have all the information about all the assets you both own, you need to decide how to split them. We recommend you seek legal advice from a qualified professional in the area of family law. Professional advice will help ensure the outcome is as fair as possible for you both.
Consent Orders
If you and your ex can agree on sharing your assets and the care and custody of your children, you can apply for a Consent Order from the court. The Consent Order formalises your agreement and ensures it is binding, but is a simpler process than taking your ex to court. Timeframes are in place which limit when you apply for a Consent Order. Make sure you apply within the timeframes, which can be found on the Family Court website (www.fcfcoa.gov.au/hdi/apply-consent-orders).
Court Orders
If you (and your legal adviser) can't reach an agreement with your ex (and their legal adviser) on how to split property, including super, you will need a court order. The Court can make Orders in relation to the distribution of your assets. It may consider things like the independent financial position of both partners before the split and their likely position now that the relationship has ended. The court will consider the financial contributions you each brought to the relationship, such as wages, other investments or inheritances. The Court may consider non-financial contributions, such as child care or homemaking, when ruling on how to divide assets and debts. Each court order will be individual and based on the circumstances of the couple.
Some couples choose (or are ordered) to split their superannuation as part of the settlement. though this is not always the case. Some super funds charge a fee to split the super, which is usually payable at the time of the split. ElectricSuper does not charge splitting fees.
If your ex's super is being split to you, their super fund will generally create a non-member spouse account for you in that fund. You then have the choice to keep the account with that fund or roll it to another fund. Alternatively, if you have reached a condition of release, such as retirement, you may be able to withdraw the money.
If your super is being split to your ex, they may elect to have a Division 5 account opened in ElectricSuper. They can choose to maintain that account or choose to roll the money to an external fund. As above, if they've reached a condition of release, they may be able to access the money.
What about defined benefits?
As you can imagine, splitting a defined benefit account is much more complicated than splitting an accumulation style account. It involves in-depth calculations , factoring in ages, points, years until retirement and more.
If you have a defined benefit account, such as ElectricSuper's Division 2, 3 or 4, which you need to split with your ex, we will prepare the calculations showing the amount that will be taken from your entitlement and established in an account for your ex. You will also see your position after the split is made to your ex. This will give you a good indication of whether you're on track to achieve the retirement you would like.
Your ex will have a non-member spouse account established with ElectricSuper. It will be a Division 5 Accumulation account so there's no obligation to accrue any points for their final benefit. They will be able to keep their account with ElectricSuper or roll it to another super fund. If they have reached a condition of release, such as retirement, they may be able to withdraw the money.
What if you are receiving a pension?
If you are already receiving a defined benefit pension, you must declare that pension as income. You'll do this as part of the process of divulging your assets and debts. It's then up to you and your ex (and legal advisers) to determine how you will share the pension. For example, you both may decide that your spouse receives a percentage of your fortnightly pension for life. Or you both may instead decide that your ex keep other property with no further claim on your pension. Or a myriad of other possibilities to ensure you share your assets fairly!
Finally…
Separation and divorce are complex areas and can impact on your finances now and well into the future. Make sure you seek professional legal advice in this area before taking action.
* https://www.abs.gov.au/statistics/people/people-and-communities/marriages-and-divorces-australia/latest-release