Just because you have stopped working for an ElectricSuper Participating Employer doesn't mean you have to walk away from us.
Wherever in Australia you work, your new employer can make your regular super contributions to ElectricSuper for you. Even if they aren't part of the electricity industry.
That's right – whoever you work for, whatever industry you're in, ask your new employer to make contributions to your ElectricSuper account.*
ElectricSuper and your new employer
Give your new employer the details of ElectricSuper online through your my.Gov.au account:
Visit the Employment menu
Select new employment
Complete the Super details section
Alternatively, you can download, complete and hand them a hard-copy version of the Standard Choice form and Letter of Compliance to get them started.
On top of contributions from your employer, you can also make personal contributions to ElectricSuper to grow your super faster. See our Contributions page to find out how you can add to your super.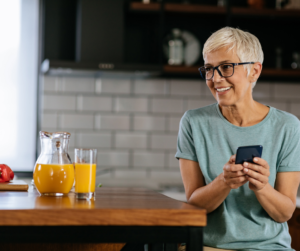 What you get as a Retained Division 5 member
As a Retained Division 5 member, you have access to the same 4 great investment options offered to active members. And you have the choice of investing across more than one option.
You will also continue to enjoy:
paying no admin fees
access to insurance for death, total and permanent disability and income protection at a competitive price.
*Some enterprise bargaining agreements restrict which super fund your employer can contribute to. The SA Government does not currently offer choice of fund to employees, so they cannot contribute to ElectricSuper for you. If this is you, your ElectricSuper Retained account can stay with us where you will still continue to earn investment earnings in line with your chosen investment option, pay no admin fees and will have insurance cover (if eligible).