Once you're in your 50s, you might start thinking about retirement. Beyond thinking about what it will be like to spend your days relaxing, it's a great time to start taking the practical steps to get ready when the time does come to stop working. Let's have a look at the steps to count down to retirement.
Talk about it
There are a few important conversations to have.
First, if you have a partner, talk to them! It's amazing how often this step gets missed and your partner can be oblivious to your ideas about retirement. Is your partner on the same page as you? Do they have strategies and thoughts that might help you move into your retirement? Are there activities you can plan to look forward to together? How could their super or other retirement income impact on your household spending? Or, are they planning to keep working for longer?
It goes both ways. They may have retirement plans they haven't discussed with you either! Starting this conversation as soon as you can means no sudden surprises for anyone!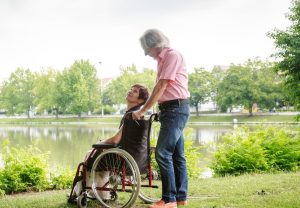 The next conversation to have is with us! Make an appointment to speak to our Member Services team. Appointments are free for our members. Someone from the team will meet with you to talk through your super and explain all of your options. They can't give you advice, but they can give you all the information and facts so you can make the most informed decision for your own situation. You are welcome to bring your spouse along with you too.
Then speak to your family and friends so they start to get an idea of how your retirement might impact them. If you have adult kids eyeing you up for free babysitting, but that's absolutely not on your agenda, having that conversation now can help avoid arguments later. Or, if your friends are always talking about taking a Pacific Cruise as a group, letting them know you're thinking about retirement might start them on making real plans for their own retirements so you can all sail off together.
Where's your super at?
Do you have a particular retirement balance you're aiming for? If you're not sure and you own your own home, the government's MoneySmart website suggests that about two-thirds of your pre-retirement income will likely allow you to maintain the same kind of lifestyle once you're retired.
So, if you currently have an annual income of $100,000, they suggest that $67,000 would be about right. If you currently earn $87,000, you would need about $58,000 in retirement.
Knowing what you are aiming to spend in retirement means you can work back to what balance you need in your super at retirement.
Super Consumers Australia has recommendations of what someone aged 55-59 will need in super by the age of 65 to live on various levels of income in retirement. We've listed them here for you to give you an indication:
For single people
To live on $59,000 a year, you need $777,000
To live on $47,000 a year, you need $317,000
To live on $36,000 a year, you need $91,000.
For couples
To live on $87,000 a year, you need $1,037,000
To live on $69,000 a year, you need $425,000
To live on $52,000 a year, you need $116,000
These figures assume you own your home and that you'll receive the government aged pension. You can read more about these figures and how they were calculated on the Super Consumers website.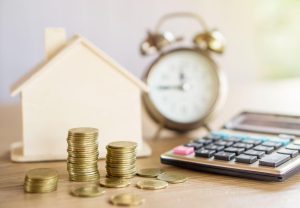 In your 50s, you've still got around 5-15 years to reach that final target balance. Are you on track to hit your goal? Put your figures into our online calculator and see how you're faring. If you're not on track, there are still steps you can take to boost your super. It's not too late. See our website for more information about the kinds of contributions that may be available for you to make.
Remember, that you can also make an appointment with our Member Services team to get all the facts about your own super account.
As well as understanding how your super is tracking with ElectricSuper, do you have other super or even lost super? Check with myGov to find out.
Check your general finances
Once you've looked at your super, it's time to look at the rest of your financial situation. Do you have debts to pay down, such as a mortgage or car loan? Do you plan to pay those debts off with a lump sum from your super benefit when you retire? We have a video on our website "A mortgage at retirement" that can show you a couple of case studies that might start you thinking.
If you do that, how will it impact your lifestyle in retirement? You can have a look in our online calculator to see what taking a lump sum out of your super money at retirement will do to your spending in retirement.
On the other hand, do you have extra money in the bank that could be working harder for you? Could you put extra money into your super? Or could you invest the money better in another way? Is it time to seek financial advice?
What else?
Transition to retirement
Once you reach the age of 60, you might be able to take advantage of the Transition to Retirement strategy. It can let you boost your super and/or work less hours. Sounds too good to be true? Watch our video "Transition to Retirement" to get an idea of what Transition to Retirement is all about.
Recontribution
Also, once you are in the 60-67 age bracket, you have the option of making recontributions to your super or to your spouse's super which can potentially provide benefits to your adult children if they are your beneficiaries. It can also increase your access to Centrelink benefits in some cases. Find out more on recontributions, what they're all about, how they work and more in our "Recontribution Strategies Explained" video.
Book your free appointment
Remember, our members are also welcome to meet with our Member Services Team at no cost. We can't give you advice, but we can discuss all the facts to allow you to make the most informed decision for your own situation. Book on our website at www.electricsuper.au/meet-with-us.