Aged care is a wide area that covers a very broad range of support services.
The 3 main types of aged care support are:
In-home services
Short-term care
Aged care homes
In-home services
These are services that can help you remain independent while staying in your own home. They can include help with shopping, transport to appointments, help coordinating social activities, bathing, help getting you out of bed in the morning, cooking, incontinence management, help setting up phone or computer access so you can stay in touch with family and friends, dementia support, garden and home maintenance and more.
Subsidies may be available from the government to help you pay for these.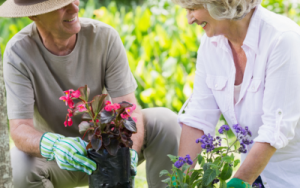 Short-term care
This type of care provides support for a short period of time, just as the name suggests! Short-term care could help you recover after a stay in hospital, give you tips to slow or reverse the difficulties you are having with everyday tasks or give day or overnight respite for your carer.
You can also access short-term care if you need it while you are in an aged care home.
You will need to pay a contribution towards this care if you can. See https://www.myagedcare.gov.au/short-term-care-costs-and-fees for more information.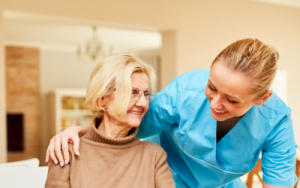 Aged care homes
This is typically what first springs to mind when people think of aged care.
But even within aged care homes, there are many different levels of services, from supported living in apartments in a facility through to high-level nursing care.
An aged care home will provide accommodation, including furnishings and bedding, services for your daily needs such as meals, cleaning, heating and cooling, laundry and social activities. They'll also help you with any nursing care you require. This can include help with eating, help with medications, bathing and providing medical and health care
The cost of entering an aged care home can be complicated, as there are many options available and what is best for you will depend on your situation.
There are 3 main costs that apply for every aged care home:
A basic daily fee – This is up to a maximum daily amount that everyone must pay
Accommodation costs – This cost is based on a means test
Means-tested care fee – This fee is based on a means test
There are then additional costs you may choose to pay to have a higher level of service, things such as wine with dinner, an a la carte menu, pay TV, wifi, etc. These additional costs can be managed in different ways, depending on the home you choose to go into and the type of room you choose in that home.
See https://www.myagedcare.gov.au/aged-care-home-costs-and-fees for more detailed information about fees and costs, including subsidies and means testing.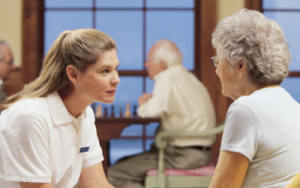 Find out more about the different support services that may be available to you on our Social Services page.