They say that no man (or woman) is an island. And it's especially true in your superannuation.
If you're in a relationship, you probably already have a joint bank account, joint mortgage or, at the very least, you are likely to share the cost of the weekly food shopping and water bills. What happens in your super is equally important as part of your 'togetherness'.
Although you can't have a joint superannuation account with us, like you can a joint bank account, it might be an idea to consider the super in your relationship as a whole when making decisions about your joint future.
Part of that is making sure you both have enough super in well-managed accounts with low fees.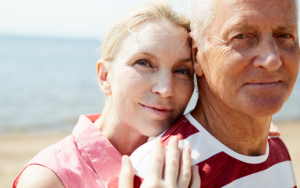 An ElectricSuper spouse account
Whether your spouse already has a super account or not, as an ElectricSuper member you can nominate your spouse to open an ElectricSuper account of their own.
Their employer can make contributions to ElectricSuper – even if your spouse works in a completely different industry. Your spouse can also make contributions for themselves. They could make pre- or post-tax contributions or roll in super from their other funds. On top of that you can make post-tax contributions to their account.
Just like you, they'll pay no admin fees on their Spouse account, which could save them thousands over a lifetime. They'll have access to the same great investment options and access to apply for insurance (death and TPD).
On top of that, they'll have access to their ElectricSuper account on request any time after age 55. That could give you both extra flexibility when retirement gets closer.
Plus they will have access to take out an ElectricSuper Retirement Income Stream when they reach retirement. You can read more about the Income Stream here, including the terms and conditions.
Depending on your situation, nominating your spouse for an ElectricSuper account could give you benefits that you will enjoy long into retirement.
All you need to be is a current ElectricSuper member, in any Division of the scheme, whether you're an active member or a retained member, to nominate your spouse and get them started.
It's easy – complete a Spouse Application form to get started.